Overview
Base material: 45# steel
Tooth tip material: 4341 high speed steel, 4241 high speed steel, 6542 high speed steel
Product parameter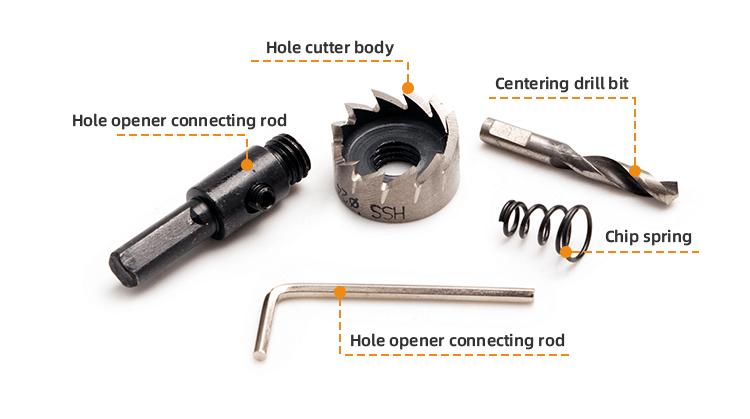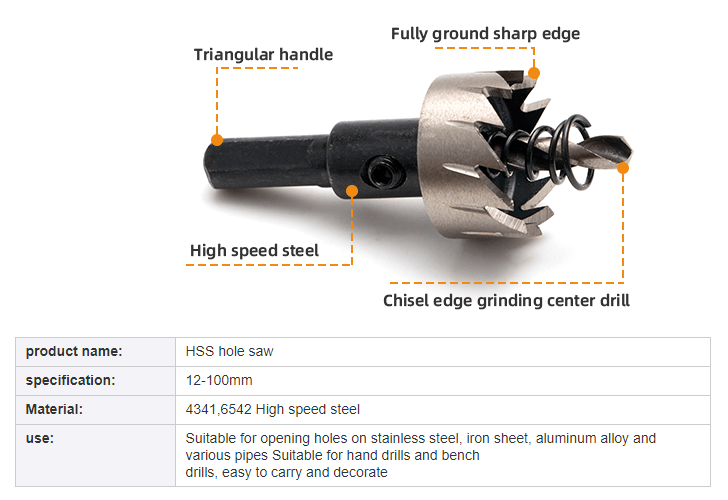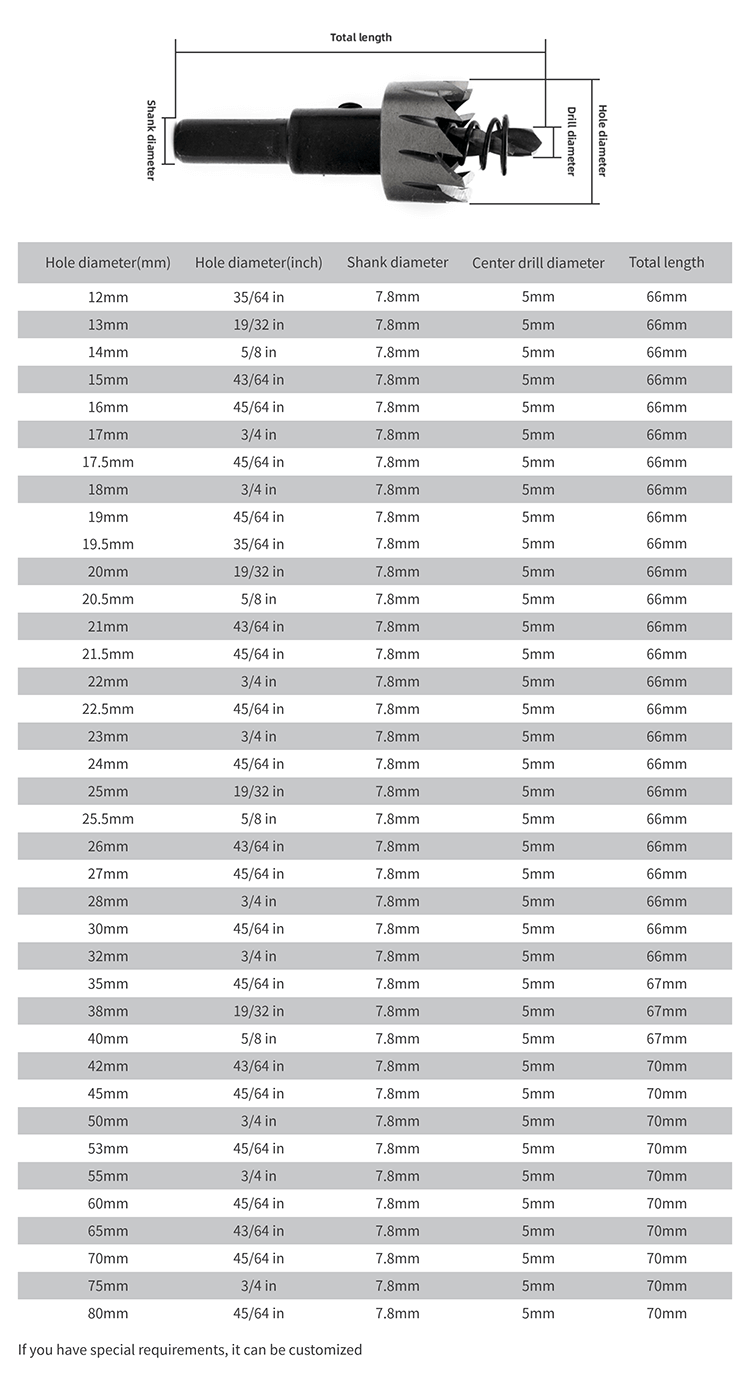 Product packaging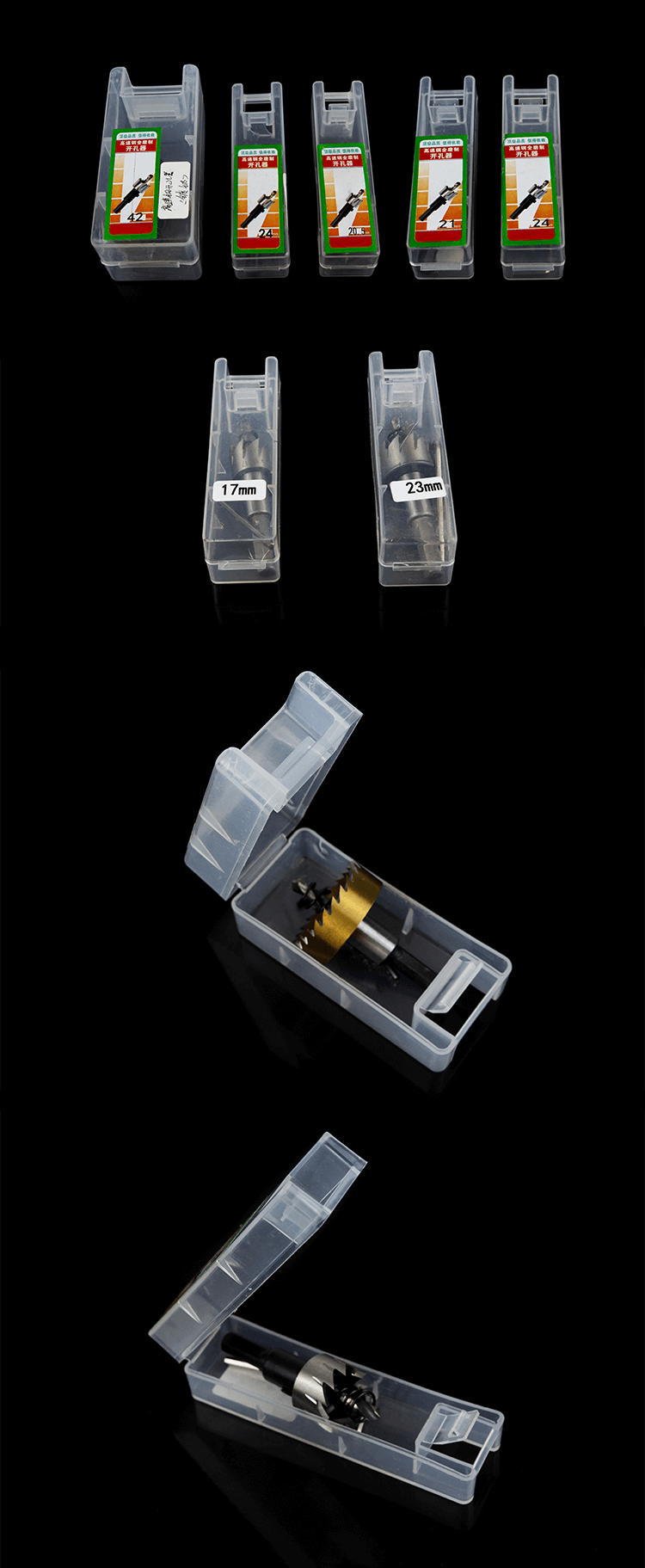 We can also customize the packaging according to your requirements
Our advantage
1. ZhongZuan 10 years of industry experience: Focus on the research and development and manufacturing of high-efficiency and high-performance hole saws, introduce CNC intelligent numerical control equipment, build advanced and reliable production lines; advanced testing equipment, scientific quality management system, mathematical information management platform to ensure product quality .
2. We can provide customers with individual packaging, boxed, boxed customization, and can also provide product manuals and product manuals.
3. We control the quality of products: after each production process of the product is completed, the size of the product will be measured, and then it will go to the next process after being qualified. Every product that leaves the factory needs to be tested by labor and equipment, mainly testing the size of each part of the product Error, whether the matrix and working parts are damaged, whether there are cracks in the welding place, during the period, a few samples will be selected for processing and testing to test whether the processing efficiency and life are in line with the requirements. After all the testing procedures are completed, the qualified packaging is delivered, but the unqualified Yes, rework that can be reworked, and void that can't be reworked.
4. Advantages of our products:
(1) Use raw materials produced by well-known manufacturers in the industry, and do not use low-quality and recycled materials
(2) CNC numerical control equipment is used for product welding, cutting edge grinding, and matrix processing to make batch products consistent in size
(3) We provide OEM and ODM services
(4) High-efficiency CNC equipment increases the production capacity by 5 times compared with ordinary equipment, and the delivery time of large-scale orders is 30% faster than that of peers
5. For some products, we can provide customers with samples for free, but the freight needs to be borne by the customers.
6. We have a professional sales team to provide you with fast and enthusiastic service throughout the service process.